Dr. Benjamin Valdez Salas
Benjamin Valdez Salas was the director of the Institute of Engineering (2006-2013), Universidad Autonoma de Baja California, Blvd. Benito Juarez y calle de la Normal s/n, Colonia Insurgentes Este, 21280 Mexicali, Baja California, Mexico.
He has a B.Sc. in chemical engineering, a M.Sc. and Ph.D. in chemistry, and is a member of the Mexican Academy of Science and the National System of Researchers in Mexico. He was the guest editor of Corrosion Reviews, in which he produced two special issues on corrosion control in geothermal plants and the electronics industry. He is a full professor at the University of Baja California. His activities include corrosion research, consultancy, and control in industrial plants and environments. He has published more than 350 publications with almost 1000 citations. He received a NACE Distinguished Service Award. He has been a member of NACE for 26 years. He is the current Technical Advisor of Magna Group of Companies.
Dr. Michael Schorr Weiner
Michael Schorr is a professor (Dr. honoris causa) at the Institute of Engineering, Universidad Autonoma de Baja California. He has a BSc in chemistry and an MSc in materials engineering from the Technion-Israel Institute of Technology. From 1986 to 2004, he was an editor of Corrosion Reviews. He is acquainted with the appreciation of VCI in industrial environments. In addition, M. Schorr was a corrosion consultant and professor in Israel, USA, Latin America, and Europe. He has published 410 scientific and technical articles on materials and corrosion.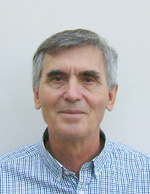 Dr. Nicola Nadev
Dr. Nicola Nedev received the Ph.D. degree in physics from the Institute of Solid-State Physics, Bulgarian Academy of Sciences, in 1990. He is a Professor of Semiconductor Physics and head of the laboratory Semiconductors, Microelectronics and Nanotechnology with the Institute of Engineering, Autonomous University of Baja California, Mexico. His research interests include nanostructured materials, semiconductors and semiconductor device technologies. He authored and coauthored more than 90 refereed papers and collaborates with the semiconductor and automobile industry in Mexico. Dr. Nedev is member of the Mexican Academy of Sciences and Mexican National System of Researchers.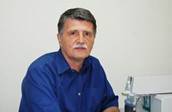 Dr. Roumen Zlatev
Full-time Researcher in the Engineering Institute of the Autonomous University of Baja California, UABC, Mexicali, Mexico. Master's Degree in Electrochemistry from the Institute of Chemical Technology, Sofia, Bulgaria and PhD Degree from the National Polytechnic Institute of Grenoble, (INPG), Laboratory of Electrochemistry and Physical chemistry of Materials and Interfaces (LEPMI), Grenoble, France. He received the NACE International Award for outstanding contributions in the field of electrochemistry, corrosion and materials science and for the education of future professionals. Member of the Mexican Academy of Science and level II in the National Researcher Systems in Mexico. He has published more than 100 papers in recognized journal and hold several patents in the electrochemistry and corrosion fields.
Dr. Jose M. Bastidas
JOSE M. BASTIDAS obtained his PhD in chemistry (1981) from the Complutense University of Madrid (UCM) and is a full professor at the National Centre for Metallurgical Research (CENIM) belonging to the Spanish Research Council (CSIC). He lectured in physics (1977−82) at the Polytechnic University of Madrid (UPM). He was a Postdoctoral Ramsay Fellow (1984−85) at the Corrosion and Protection Centre, University of Manchester, UK. He has been actively involved as leader in the development of 55 research projects in corrosion. He has authored or co-authored 235 original peer-reviewed journal articles, including book chapters. He is author or co-author of 135 communications presented in congresses, has supervised 27 PhD Theses and MSc Degrees, and holds two patents. He was a winner of the Joint Global Call for Research 2005, project financed by the International Copper Association (ICA) USA. He has received (2011) a "Meritorious Award to the International Trajectory" from NACE International (National Association of Corrosion Engineers) USA and from NACE Section Mexico. He is a member of the editorial board of the five international journals: Journal of Applied Electrochemistry, Corrosion Engineering Science and Technology, International Journal of Corrosion, The Open Corrosion Journal, and Advances in Chemical Engineering and Science. He is an Associated Editor of the journal Frontiers in Materials, section Corrosion Research.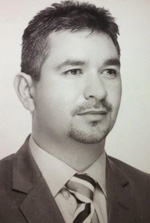 Dr. Roberto Ibarra Wiley
Roberto I. Wiley, 43, has been Industrial Manager since 2006. He was granted the B.S. degree in Electronic Engineering (ITLM), the M.Sc. degree in Industrial Management (CETYS University) and the PhD. in Technological Transference by the Autonomous University of Baja California. He served as Human Resources Development Manager from 2005 to 2010, Also in 2010 he created the Government Affair area and currently he is head of the Innovation Center (CISEM) for Skyworks Solutions of Mexico since 2014; obtaining the 5 National Awards in Mexico (Quality, Innovation, Technology, Export and Labor), he created the Competitiveness Model for Skyworks Mexico and different funds were obtained for new investments on technology and innovation. He is author of scientific articles on innovation ecosystems, technology and economic development through innovation models; currently he is developing 2 small technological companies for aerospace and medical sectors. He was President of Mexicali Design Cluster in Baja California, Mexico from 2011 to 2013 integrating aerospace, automotive and electronic sectors. Mr Roberto has served since 2013 as evaluator and consultive advice member for federal government institutions related to Innovation, design and technology, also he serves as Technical and Administration Committee member of the National Council of Science and Technology in Mexico (CONACYT – FIT program) since 2014.
Dr. Ernesto Beltrán-Partida
Dr. Ernesto Beltran-Partida obtained his bachelor's degree in Biological and Pharmaceutical Chemistry and his PhD in Biomaterials Sciences both with Honors from the Autonomous University of Baja California. During his PhD, Dr. Beltrán was a visitor student at the National Institute of Rehabilitation in Mexico City, the School of Stomatology and Medicine of the Autonomous University of San Luis Potosi and at the School of Medicine of the University of California San Diego, USA. He is professor of biomaterials science, tissue engineering, microbiology and molecular biology at the institute of engineering of Autonomous University of Baja California Mexico. He has authored different peer-reviewed articles and a book chapter. Moreover, Dr. Beltrán has directed several research granted from different government institutions. He has also served as a reviewer of different high impact journals such as the Materials Science and Engineering C, Nanomedicine: Nanotechnology, Biology and Medicine, and Biotechnology and Biotechnological Equipment. His research interests are focused in Biomaterials, Tissue Engineering, Cellular and Molecular Biology and Corrosion of Materials.